Zero Plus subscribers can create and save custom fasts as Fast Presets, making it easier than ever to tailor your fasting protocol to your goals.
Fast Presets
To create a custom Fast Preset, head to the Timer and follow the steps below:
If you're currently fasting tap the change fast button
If you have a fast loaded but not started tap 'Cancel Fast'
If you do not have a fast currently loaded tap the + card under 'Your Presets'
Tap the + card under 'Your Presets' to begin creating your Fast Preset:
Give your fast a short but memorable title (18 character limit)
Choose the duration (1-168 hours)
Pick a color
Tap 'Save'
Your Fast Preset will now be available on the fast selection screen. Tap the fast card to load your Fast newly created Fast Preset onto the Timer.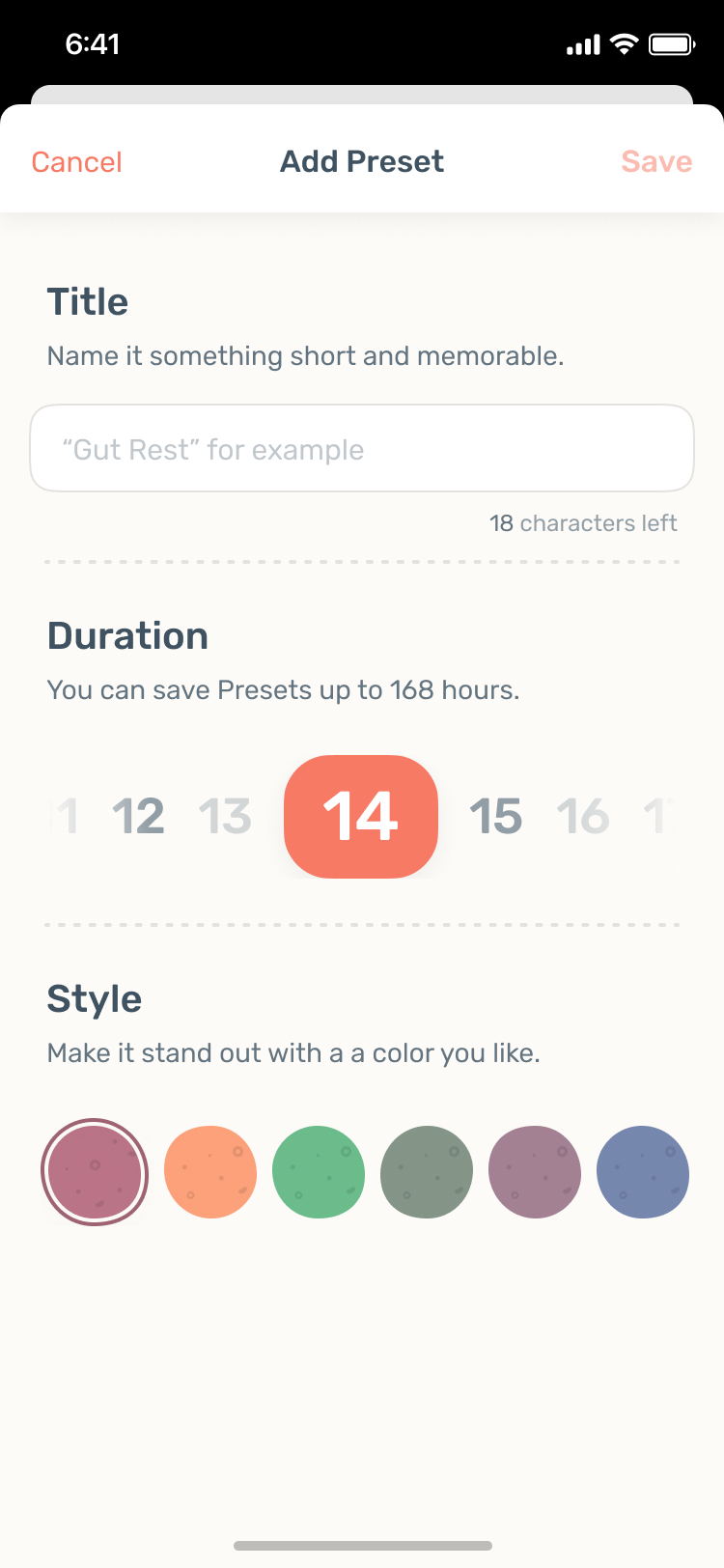 To edit or delete a Fast Preset, navigate to the fast selection screen (see above), tap the 'Edit' button and tap on the Fast Preset you'd like to change. Make any updates and tap 'Save' or scroll down and tap 'Delete'.