We're happy to introduce Zero on Apple Watch. Here are the basics to get started and get the most out of the experience.
If you have Zero 2.4.1 or later on your iPhone, you've got Zero for Apple Watch.
First, you'll want to make sure Zero is enabled on your Watch by opening the Watch App on your iPhone. Zero should appear in the "Installed on Apple Watch" list. If it isn't, find it on the "Available Apps" list and tap "Install"
Using Zero on your Watch
To make use of the following features, your Watch must be synced with your iPhone – currently, there is no offline mode for Zero on Apple Watch.
To find the Zero app on your Watch, locate it on the list of apps on your Watch and tap on the icon.
If you already have an active fast running, you'll be able to see the start time, goal time, and elapsed time for that fast. You can also initiate a custom fast using the digital crown, and once started, that fast will be reflected on Zero for iPhone as well as your Watch.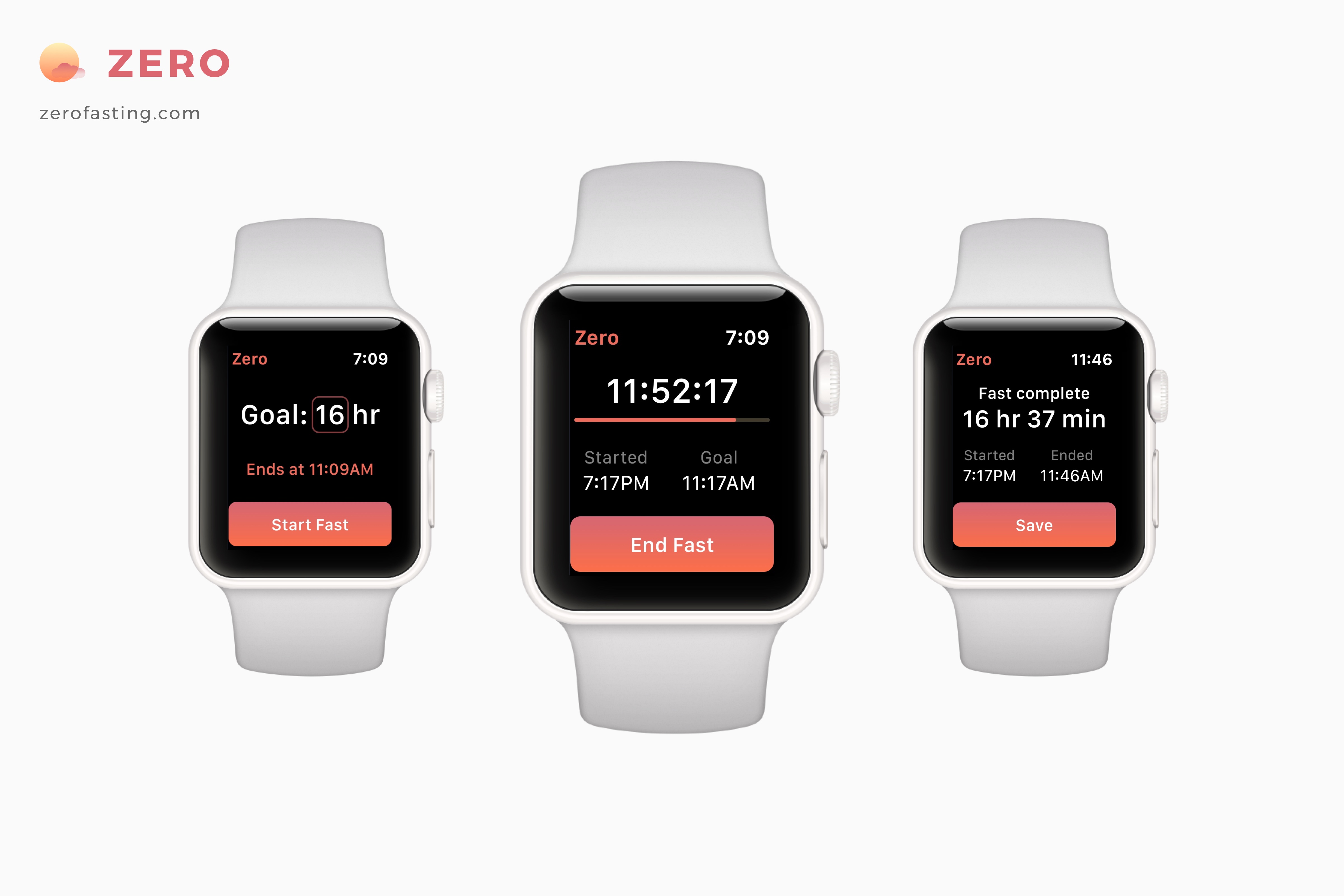 Adding Zero Complications to Your Favorite Watch Face
One of the most useful features of Zero on Apple Watch is the ability to get a quick visual of your fasting progress. To do this, you'll need to enable the Zero complication(s) on your Watch. If you've never done this before, here's a quick overview for setting them up.
Once enabled, they will look something like this, depending on which complications you've selected.
Please Note: if you add complications but they aren't showing your fasting progress, rebooting your Watch will often fix this issue.
The smaller complication in the upper left of your Watch face will give you a graphical indication of time remaining in your fast – when the circle fills up your fast is complete.
The larger complication along the bottom of the Watch face does the same thing but with text.
Tapping either complication will take you into the Zero app on your Watch.